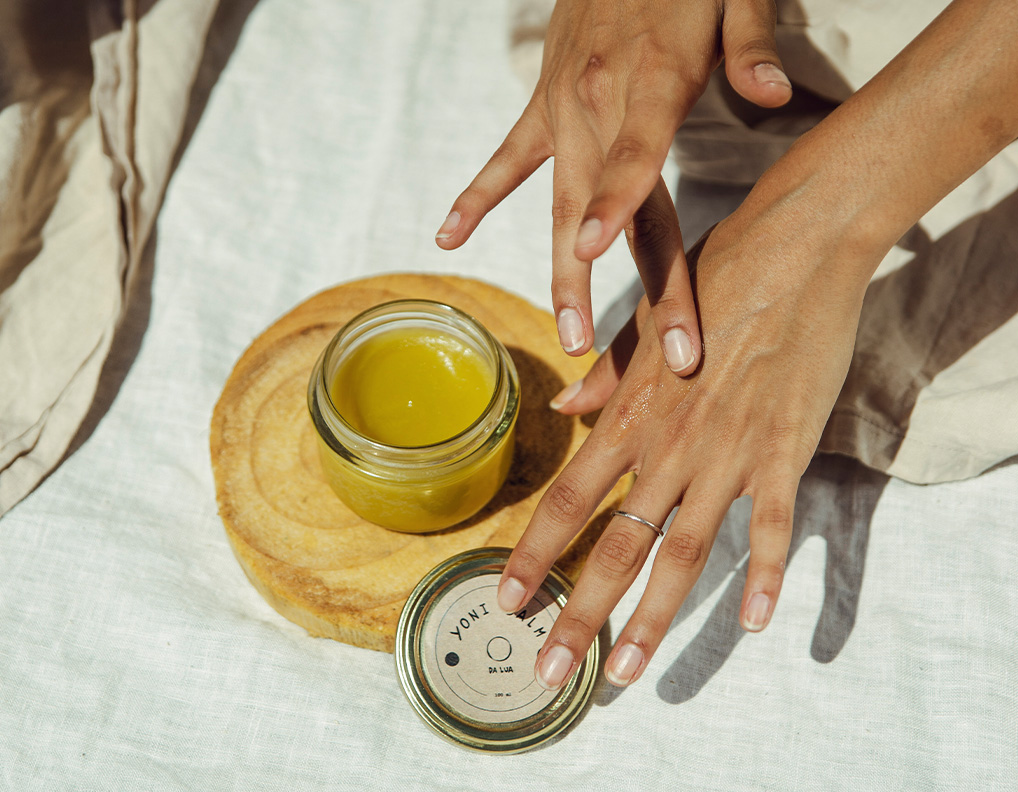 Also called salves or pomades, balms are a mix of oils, waxes, and butters which have been used for centuries to heal, soothe, moisturize, fragrance, and smooth skin. Firmer than lotions, creams or ointments, which share similar functions and ingredients albeit different ratios.
To this oily base are added plant-based active ingredients in the form of essential oils, herbal macerations or alcoholatures (tinctures).
Da Lua's balms use organic Portuguese ingredients such as beeswax, extra virgin olive oil and sweet almond oil. These are the base for our massage oils, facial oils, intimate oils, moisturizers and healing balms.