☽ Holistic Practices, Circles & Retreats ☽ Sanctuary Space for Sisterhood☽
At Loba Nomad we thrive for a collective that connects and empowers through co-created nomadic gatherings and regenerative practices. Founded with love by Irene Miranda & Fiammetta Verdiani.
Our vision:
☾ To bring self-discovery tools & explore healing rituals found all over Gaia
☾ To support & promote the work of facilitators, artists, workshop holders &
☾ To create a sanctuary-space where we can share & grow in a non-judgemental way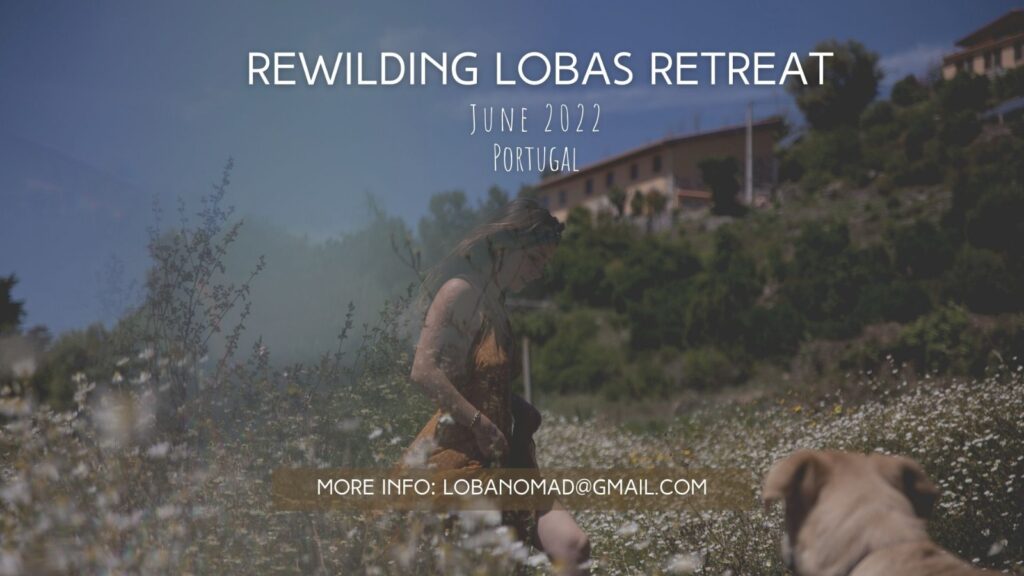 Upcoming events
Wild Women Retreat • Da Lua x Kriya Atelier – 25 March – 27 March
Pre-register here.
Rewilding Lobas Retreat • Loba Nomad x MMY Time – 9 June – 12 June
Pre-register here.
Moon Box
We launched some super exciting self-care packs in collaboration with @lobanomad
Filled with handmade creations that remind us of our cyclic nature and honour it – while weaving & strengthening the network of women creatresses all over the world.
What's in the Moon boxes?

🍂 1 Herbal Tincture/Balm by @dalua.irene
🍂 1 Voucher for TWO Yin Yoga Classes by @shantiflame
🍂 1 Ritual Smudge Stick
🍂 1 Hand sourced Crystal from the Wadi Rum Desert
🍂 1 Loba Oracle Card (launching full Loba Oracle Deck soon; get a taster with your moon box!)
🍂 2 Loba Nomad Stickers
All Moon Boxes are carefully handcrafted in small batches, decorated with eco-friendly elements and packed in recycled cardboard boxes. Therefore, their production is limited.
Check @lobanomad for more info and photos!
Lucid Dreams Herbal Blend
We have crafted Herbal Blends to enhance lucid dreaming and dream recollection. There's a discount for participants of Loba Nomad's workshop: The Dream Journey !
They have beautiful handprinted designs on the packaging, which is recyclable. All plants used are organic and produced in Portugal.
There are two types of Dream Blends:
A) "Mystical Hand" Mix : Mugwort, peppermint, passionflower & lavender.
B) "Lucid Meditation" Mix : Catnip, lemon balm & chamomile.
Which one is your favourite??