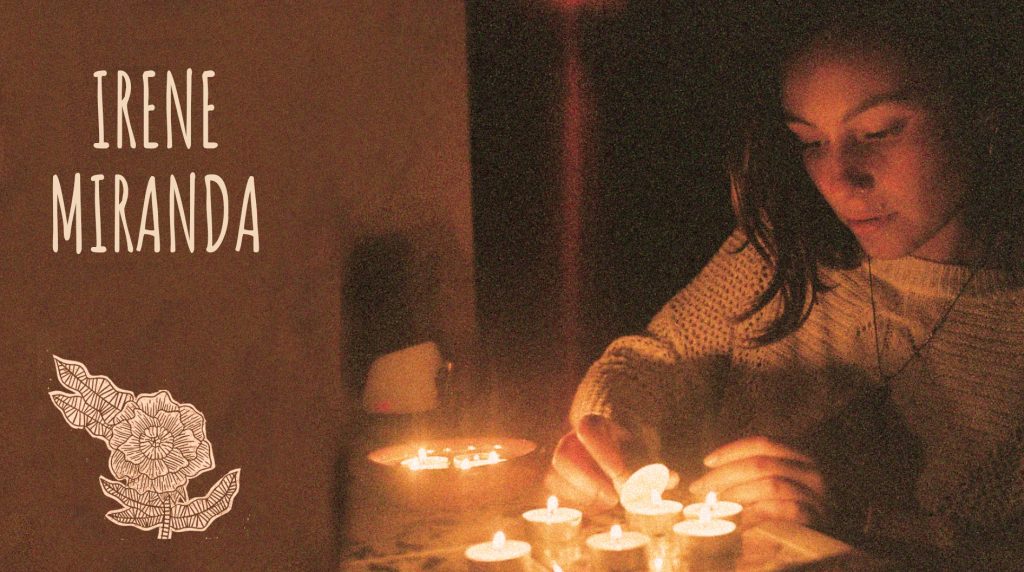 Guardian of the plant realm, daughter of the moon, mother of Da Lua (@dalua.irene) and co-founder of Loba Nomad (women's circles) and Ni Maiwã (Indigenous culture).
Soul and hands of herbalist and healer, explorer of plants, movement, sound, touch, the secrets of the body and mind and its doors to connection with the spirit.
Irene is fascinated by holistic health and herbal medicine, ancient wisdom and craftsmanship, self-sustainability and the return to our roots.
Irene is a space-holder, therapist, event organizer and herbalist. Multiple and One.
❍ Conscious Fertility Educator Training – by Iris Lican & Lila Nuit from Feminine Consciousness
❍ Certified Natural Gynaecology Therapist – by Saberes da Mãe Terra
❍ Moon Flower Therapist (Florais da Lua) – by Anna Sazanoff
❍ Jardim do Feminino: Cultivation of medicinal herbs for gynaecological care with Nat Muguet & Bel Saide
❍ Women's Circle Facilitator & Founder of Loba Nomad – women's empowerment network
❍ Alchemist of 7 Sisters – Portuguese Hemp (7 Irmãs)
❍ Admirer of Amazonian indigenous cultures and their ancestral medicinal knowledge, founder of Ni Maiwã – Floresta Mundo
❍ Head of Production of Primal Gathering