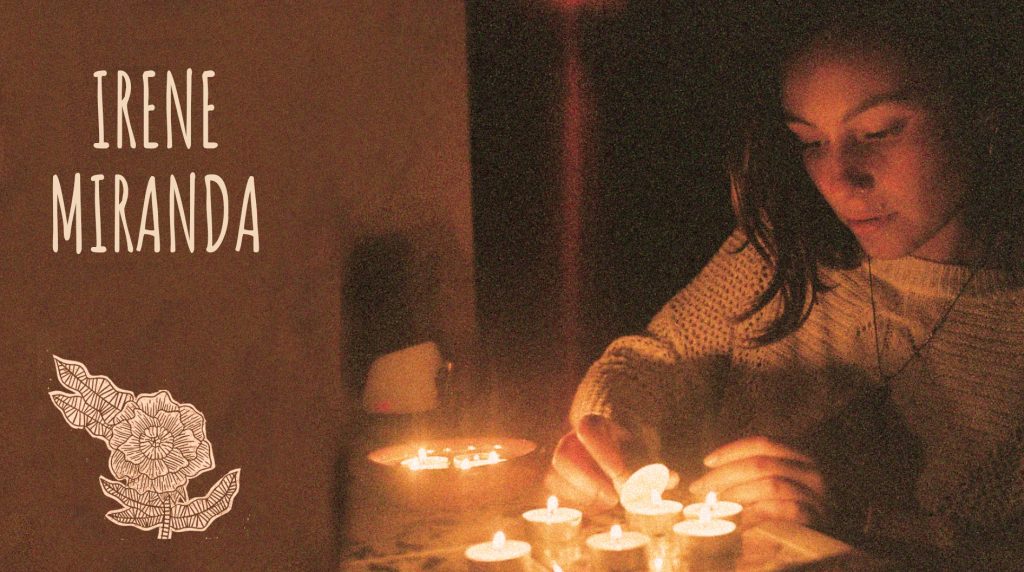 Irene Miranda is a therapist, event producer and herbalist. Multiple and One.
Wisdom keeper of the plant realm and the mysteries of the feminine, Irene is co-founder of Loba Nomad (women's empowerment network) and organiser of regenerative events.
She is a certified women's health educator and therapist, who holds women's circles, hands-on workshops and wellness retreats all over Europe.
Irene is involved in the regeneration of a seaside land in Portugal, a playground for experimenting with local natural building techniques, practising community and replanting native species.
Topics that fascinate her are holistic health and herbal medicine, ancient wisdom and craftsmanship, self-sustainability and the return to our roots.
❍ Life Cycles, Moon Cycles – Plant Medicine for Menstruation to Menopause Course – by Olivia Fite, Fernanda Botelho, Satya Kaur, Daisy Mae, Maureen Robertson, Carla Silveira, Rita Rosa & Tamara Hiller
❍ Conscious Fertility Educator Training – by Iris Lican & Lila Nuit from Feminine Consciousness
❍ Certified Natural Gynaecology Therapist – by Saberes da Mãe Terra
❍ Moon Flower Therapist (Florais da Lua) – by Anna Sazanoff
❍ Jardim do Feminino: Cultivation of medicinal herbs for gynaecological care with Nat Muguet & Bel Saide
❍ Women's Circle Facilitator & Founder of Loba Nomad – women's empowerment network
❍ Alchemist of 7 Sisters – Portuguese Hemp (7 Irmãs)
❍ Admirer of Amazonian indigenous cultures and their ancestral medicinal knowledge, founder of Ni Maiwã – Floresta Mundo
❍ Head of Production of Primal Gathering