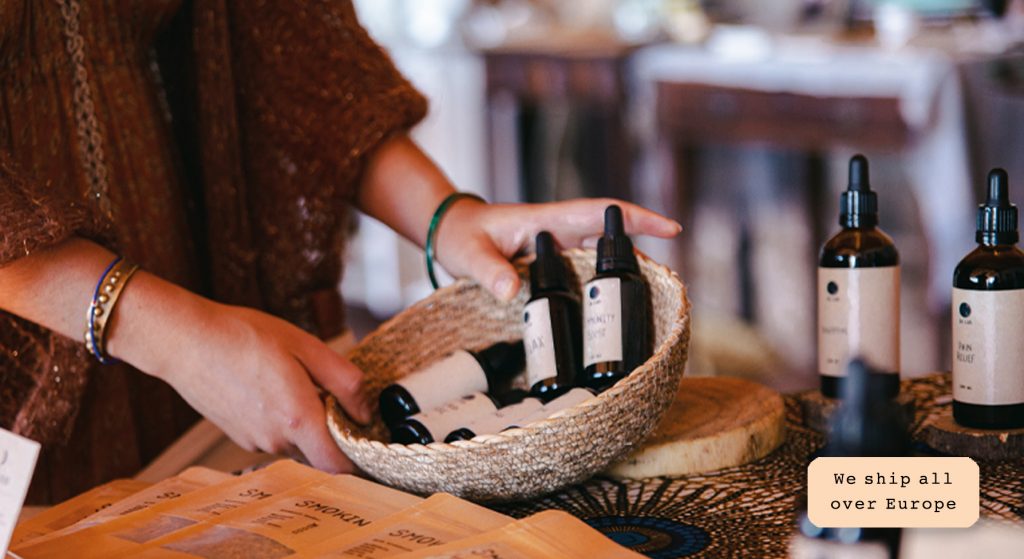 Plant-Based Care
Handcrafted with love in Portugal
Da Lua was born from the need to reconnect with nature and ourselves.
It aspires to health and empowerment through self-knowledge and self-care.
Da Lua's artisanal production is deliberately slow. Handcrafted in very limited batches, for a conscious result.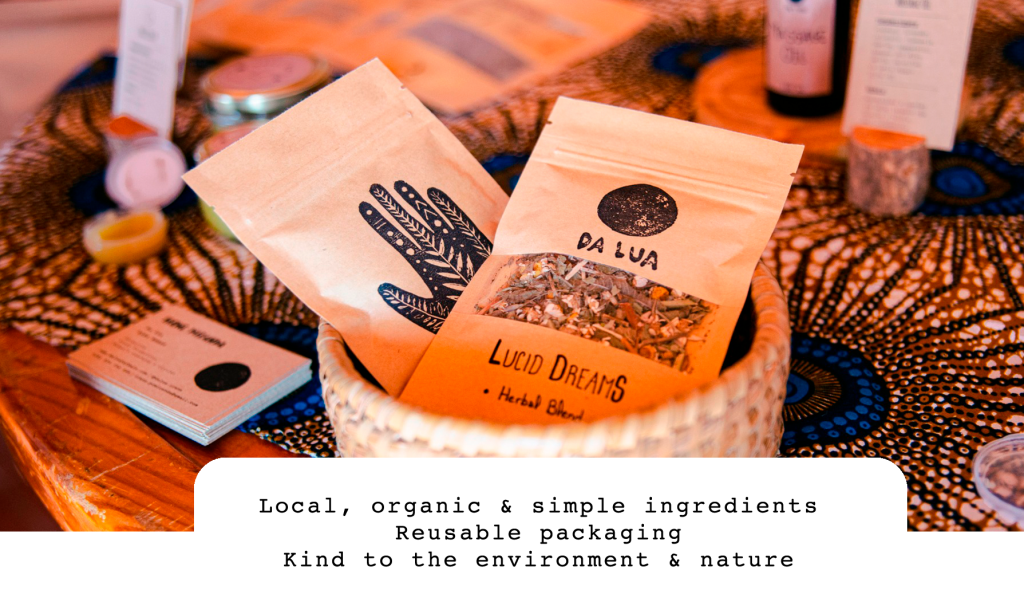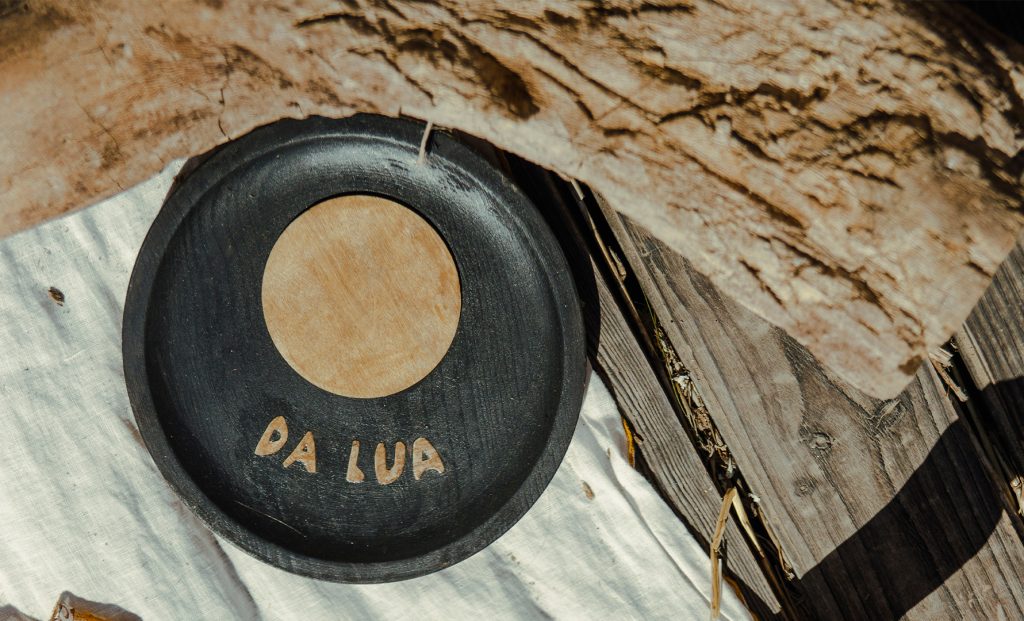 WHAT WE STAND FOR
Da Lua defends a holistic vision of health: emotional, mental, physical, energetic and spiritual.
These aspects are part of a whole, in subtle balance.
Da Lua's natural medicine supports our natural flow. Instead of fighting symptoms or thinking in terms of disease.
We listen to the signs of our body, to understand the root causes of imbalances. Lovingly & organically.
New: Goddess Medicine Box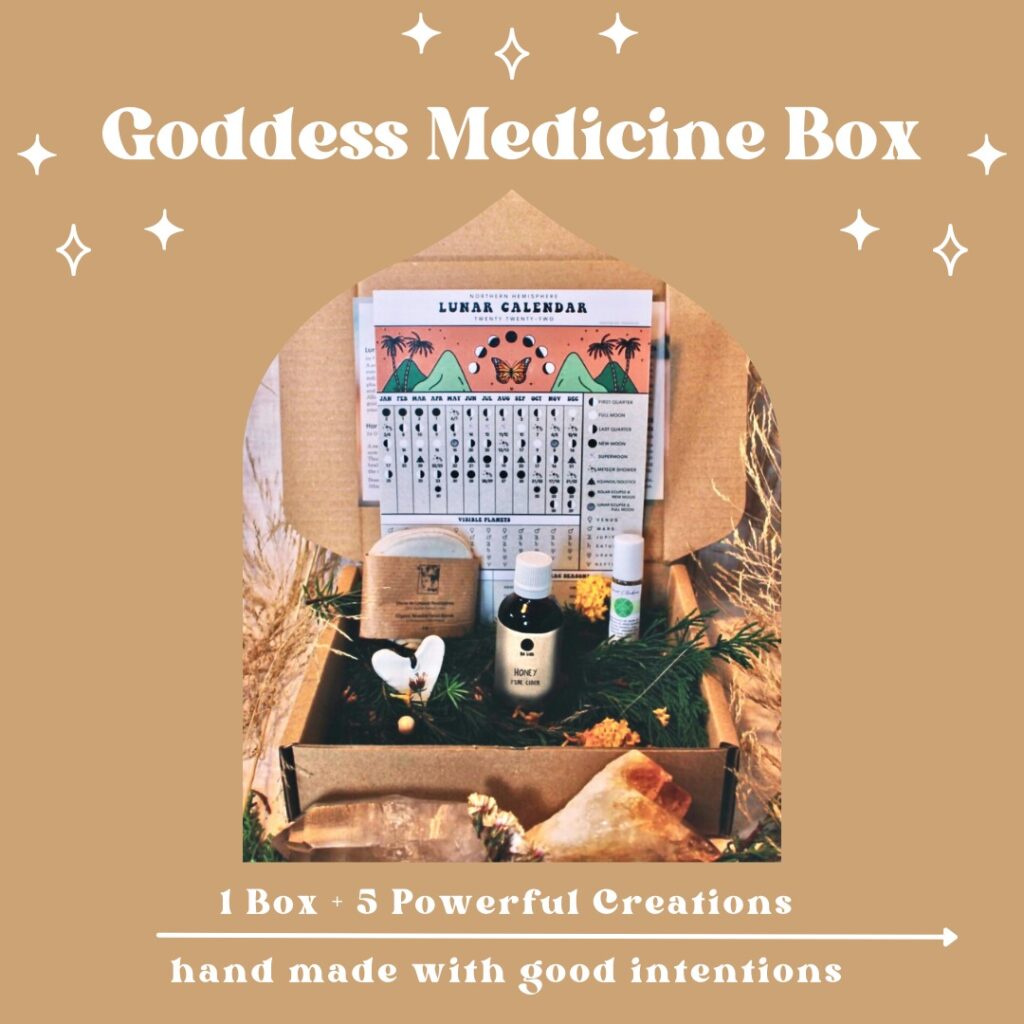 It's with passion at heart that Sisters @febreezin, @dalua.irene, @kriya.atelier, @i.magicar and @ayamaninaturals co-created the Goddess Medicine Boxes.
Each box opens an enchanted portal to 5 lovingly-woven products infused with Sisterhood medicine.
5 ARTISANS, 5 CREATIONS, 1 BOX:
a Lunar Calendar, a Honey Fire Cider, a Botanical Necklace, Makeup remover pads & a Heart Chakra Oil infused with Flowers & Crystals