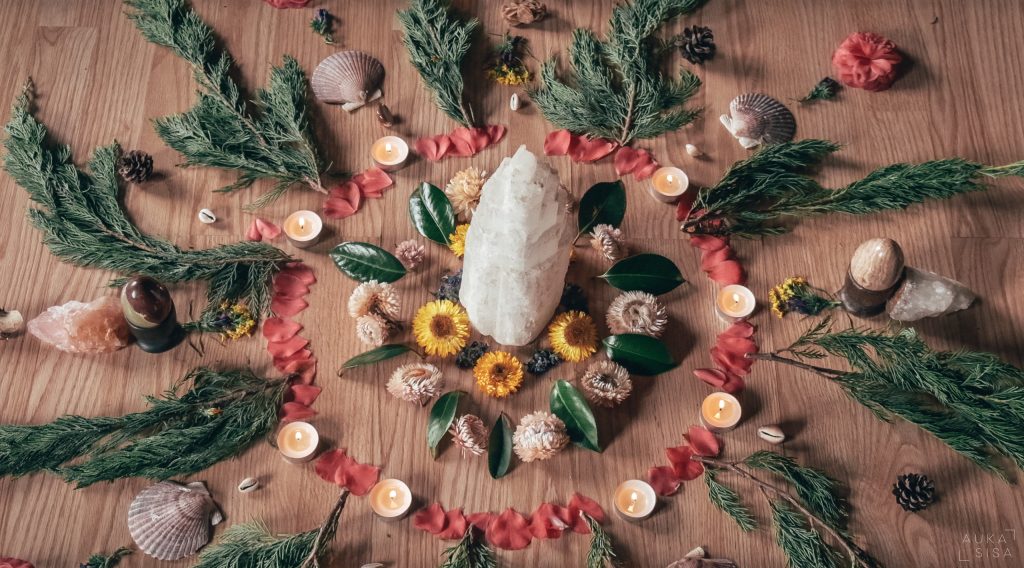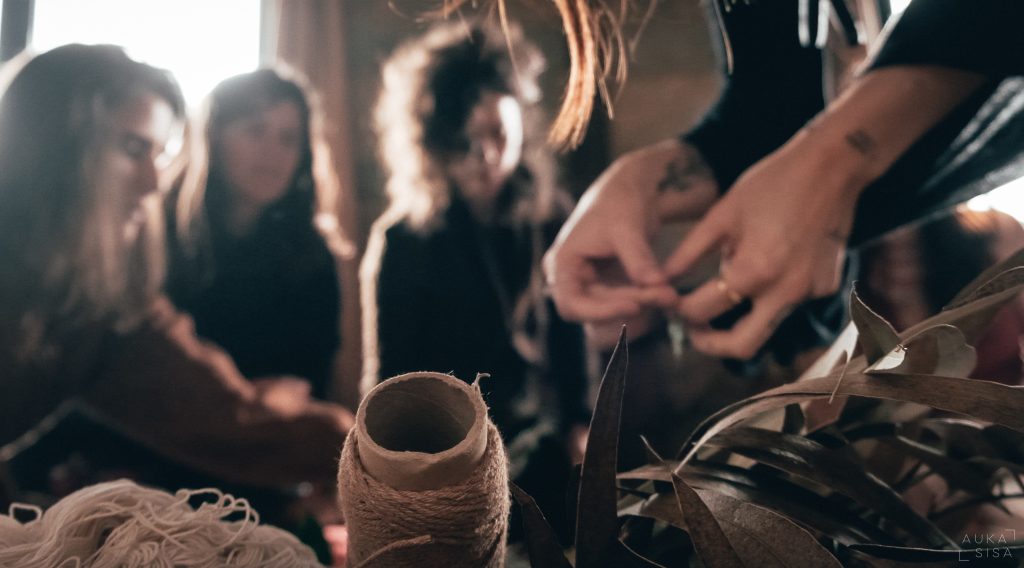 Retreats & Women's Circles
When women gather, something magical happens.
Delicate scents, crystalline sounds, soft touches, warm smiles.
But also something beyond words, something profound and visceral.
A vibration coming right from the centre of the earth, rooted far beneath.
The wild essence of those who recognize themselves as the bearers of life and death.
Holders of the moon deep within, carriers of nature's cyclic wisdom.
When women gather, we tap into ancient memories of gestures that our bodies recognize as theirs.
We twirl and whirl in motions carried out thousands of times before us, by our ancestors, untamed women of power.
When women gather, we produce oxytocin.
The hormone of love, happiness, empathy and trust.
Hence, gathering as women is pure medicine and joy, literally.
I have been holding space for various kinds of Women's Circles and Women's Retreats for years, across the world, to celebrate and honour the essence of the wild feminine. If you feel called to join us, find out about upcoming dates here.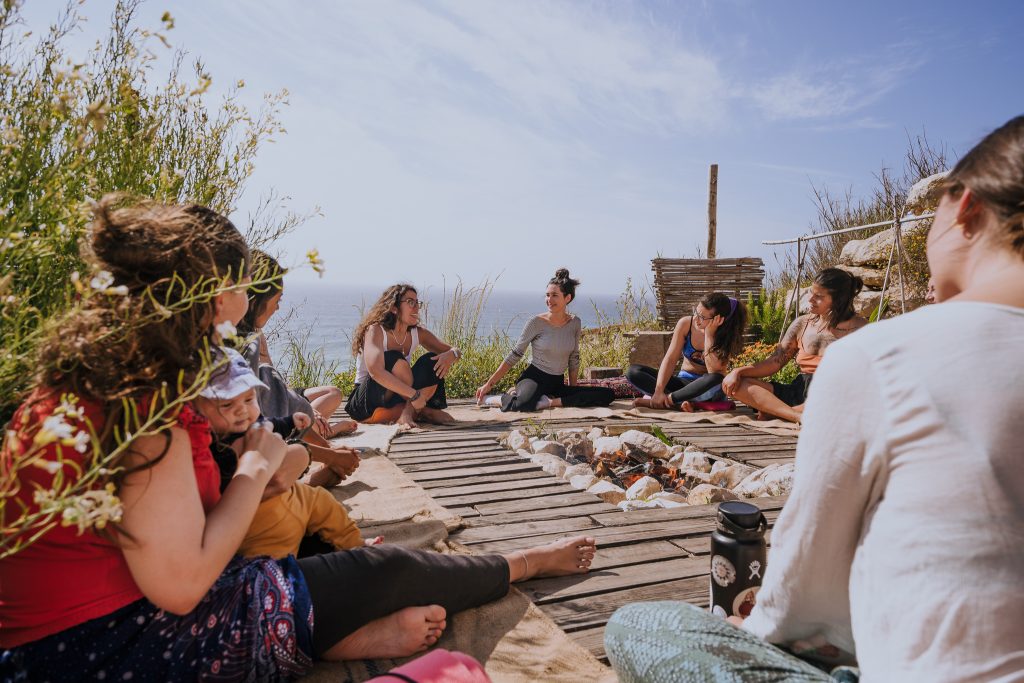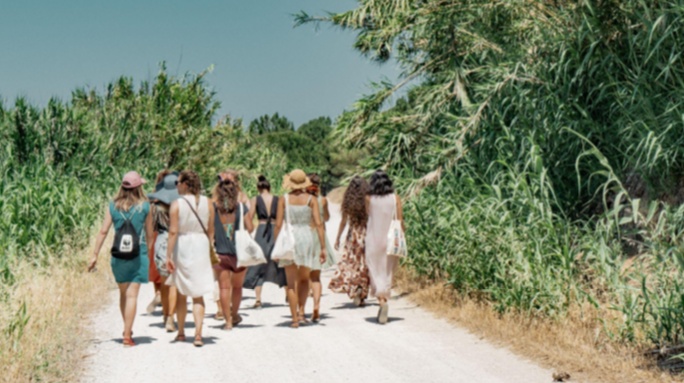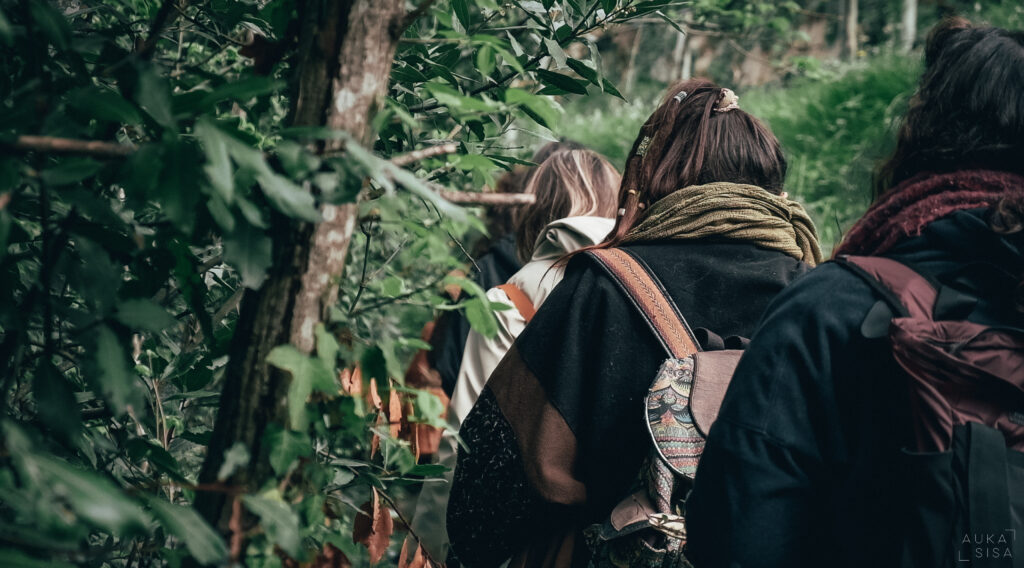 Testimonials
Fia & Irene are absolutely magical. Such powerful and wise and skilled women, they held space for everyone present so beautifully. They definitely set the tone for a strong, grounded, present, loving and nurturing feminine energy for the whole duration of the retreat. ❤ – Stella
This retreat is hard to put into words. An experience on every level of being and an incredible opening of the heart. The connection with all sisters is strong, beautiful, honest and unique. Loved everything about it! – Anonymous
After this retreat, I really feel more connected with my feminine energy. Was a really good invitation to bring more femininity and love into my life. ❤ Thanks so much! – Veronica
I lived the most beautiful, amazing, fulfilling experience for this retreat of sharing and loving with all those powerful women that I can call now my SISTERS, with all the love that I have for them in my heart and in my womb. I thank you, you pure divine souls for this life-changing experience that you gifted me with. I will carry you in my heart and in my womb for the rest of my life! I love you ❤ – Ludivine
Words cannot describe how powerful these 3 days of bliss were with Irene and Fia. This duet is one of a kind and will take you to places you haven't been before…At least consciously. Months have passed by and I am still reminiscing on the beauty and openness these two incredible women provided us with. It was my first time participating in a Woman's circle and the way Irene held space for us and our emotions was truly, unbelievably transformative. Through this retreat, I deeply understood, on a heart level, what Sister support means and that it is like no other. I understood I do not have to *know* a woman to feel her, give her love, and show her understanding. I think this is what brought me to tears- the level of understanding I have never experienced before. I loved the creativity and energy of Fia, always full of light, providing beautiful classes, with a smile and magic poetry. And I loved the mystery of ancient knowledge Irene shared with us. This is an experience I will be holding in my heart forever, I am so grateful to have experienced this and I will recommend these women to every single soul in my life. Thank you beautiful fairies for this opportunity, many blessings. ❤ – Alex